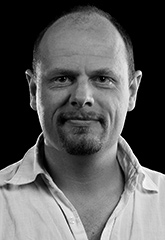 I'm a danish photographer, born in Denmark in 1971, and is located in the Copenhagen/Malmö area. I have been working in this business as a spare time/hobby photographer since 2003.
My main focus has always been on photographing people - and mostly women. I like all genres and to let the creativity run completely free and just make beautiful women stand out even more beautiful.
The purpose of this website is primarily to present myself and to exhibit my work without any restrictions.
I also do selected TFP assignments, so models, don't hesitate to contact me.
How I Work
I am easy to work with and in general very open to ideas and suggestions. I usually work in an impulsive way, using the previous pose/style as an idea for the next one. It makes it easy to quickly change something if someone gets a great idea and makes it always fun to see the end result which is usually rather satisfying.
Short History
I started this website with my best friend Kaj Stórustovu under the name Breschel & Stórustovu Fotostudie - BS Fotostudie. Some years ago Kaj pulled out to pursue other challenges - but the name of the website has remained.
On the Internet
My deviantART profile
My 500px profile
My YouPic profile
Contact Me
Use the below form to contact me.